My Blog
Posts for tag: dental injuries
By Dental Horizons
March 03, 2020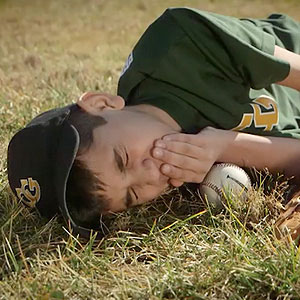 Even though teeth are resilient, they're not indestructible. An accidental collision involving the face could damage teeth, even knocking a tooth completely out of its socket.
At first, it might seem like the end of the line for that particular tooth. But it doesn't have to be—if you know what to do. But you'll have to act quickly: The longer the tooth is out of its socket, the less chance it will survive long-term.
Here are the steps you should take to save a knocked-out tooth.
Find the tooth. It's important that you locate the missing tooth quickly. When you do, don't handle it by the root end: It still contains delicate periodontal cells that are essential if the tooth is going to rejoin with the ligaments and bone. Use clean water to rinse off any dirt or debris.
Reinsert the tooth. Holding it by the crown and not the root, reinsert the tooth into its empty socket, hopefully within an hour (the faster the better). You want to make sure it's good and snug, so apply a little force when you do this. Place some clean gauze or cloth between the tooth and its opposite on the other jaw, then have the person bite down and hold it in place.
Get immediate dental care. It's preferable to find a dentist as soon as possible (if not, then the nearest emergency medical facility). The dentist will x-ray the tooth to make sure it's positioned properly, and may adjust it further if necessary. They may also splint the tooth to adjacent teeth to help stabilize it until it fully reattaches with the jaw.
Again, time is of the essence—the quicker you can perform the above steps, the better the tooth's chances. Any delay could jeopardize the tooth's ability to reattach, or it could shorten its lifespan.
You can also get guidance on treating a knocked-out tooth and other dental emergencies with a free mobile app developed by the International Association of Dental Traumatology (IADT). Just look in your Android or IOS app store for ToothSOS.
If you would like more information on what to do during a dental emergency, please contact us or schedule an appointment for a consultation. You can also learn more about this topic by reading the Dear Doctor magazine article "When a Tooth is Knocked Out."
By Dental Horizons
December 04, 2019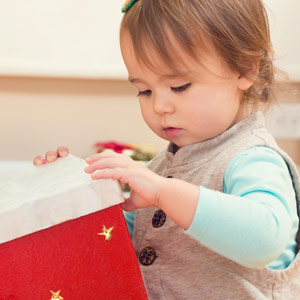 The holidays draw families together like no other season as loved ones gather from near and far to eat, drink and be merry—and exchange gifts. For the little kids that means toys (and sometimes for the big "kids" too!). Unfortunately, a toy meant to delight children could instead cause them harm, including injuries to their teeth and gums.
Be selective, then, when giving toys to the special children in your life this holiday season. Here are a few tips to remember to help protect their teeth and gums from injury.
Avoid toys with small parts. Given infants' and toddlers' propensity to put objects in their mouth, try to avoid choosing toys with small parts. While the main concern with smaller toys is the risk for choking, small, hard objects in the mouth could also cause dental damage. The danger is especially acute if a child falls while a toy or similar object is in their mouth.
Watch out for hard, sharp-edged toys. Younger children especially like to bite and gnaw on things. It's prudent, then, to stay away from hard plastic toys or those with sharp points or edges—these could chip teeth or cut into the gums. Instead, look for toys made of more pliable plastic or fabric, and with rounder surfaces. When in doubt, look for labeling on packaging that indicates the appropriate ages for a particular toy.
Discard damaged toys. With your kids' toy boxes brimming over with new holiday treasures, it's a good time to do a safety inventory of their older toys. Besides those they've outgrown, look for toys that may have been damaged or broken. Although initially they may have been safe, toys in poor condition might pose many of the dangers to teeth and gums we've previously mentioned. Damaged toys should be either repaired or discarded.
Supervise their playtime. You might also want to keep a watchful eye out as your kids play with their new toys. While they do need their own time to be imaginative during play, children could put their toys to uses not intended for them, increasing the risk of injury. A bit of gentle supervision is a good idea to prevent unintended—and unwelcome—consequences.
The holidays are a magical time for all of us, but especially for children. Follow these holiday toy tips to prevent dental injuries that could ruin your family fun.
If you would like more information about protecting your child's dental health, please contact us or schedule a consultation.