My Blog
Posts for: September, 2018
By Dental Horizons
September 20, 2018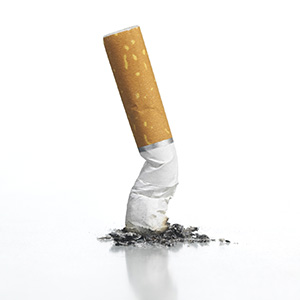 With a 95-plus percent survival rate after ten years, dental implants are one of the most durable replacement restorations available. Implants can potentially last much longer than less expensive options, which could make them a less costly choice in the long run.
But although a rare occurrence, implants can and do fail—often in the first few months. And tobacco smokers in particular make up a sizeable portion of these failures.
The reasons stem from smoking's effect on oral health. Inhaled smoke can actually burn the outer skin layers in the mouth and eventually damage the salivary glands, which can decrease saliva production. Among its functions, saliva provides enzymes to fight disease; it also protects tooth enamel from damaging acid attacks. A chronic "dry mouth," on the other hand, increases the risk of disease.
The chemical nicotine in tobacco also causes problems because it constricts blood vessels in the mouth and skin. The resulting reduced blood flow inhibits the delivery of antibodies to diseased or wounded areas, and so dramatically slows the healing process. As a result, smokers can take longer than non-smokers to recover from diseases like tooth decay or periodontal (gum) disease, or heal after surgery.
Both the higher disease risk and slower healing can impact an implant's ultimate success. Implant durability depends on the gradual integration between bone and the implant's titanium metal post that naturally occurs after placement. But this crucial process can be stymied if an infection resistant to healing arises—a primary reason why smokers experience twice the number of implant failures as non-smokers.
So, what should you do if you're a smoker and wish to consider implants?
First, for both your general and oral health, try to quit smoking before you undergo implant surgery. At the very least, stop smoking a week before implant surgery and for two weeks after to lower your infection risk. And you can further reduce your chances for failure by practicing diligent daily brushing and flossing and seeing your dentist regularly for cleanings and checkups.
It's possible to have a successful experience with implants even if you do smoke. But kicking the habit will definitely improve your odds.
If you would like more information on dental implants, please contact us or schedule an appointment for a consultation. You can also learn more about this topic by reading the Dear Doctor magazine article "Dental Implants & Smoking."
By Dental Horizons
September 10, 2018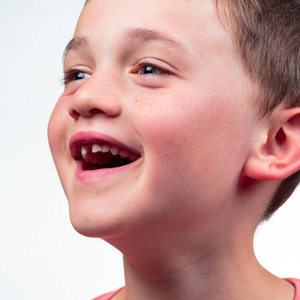 We breathe every moment of every day and we're hardly aware of it most of the time. But if you take the time to focus, you'll find two possible pathways for your breath: through the nose or through the mouth.
While either pathway provides the air exchange needed to live, nose breathing offers better health benefits. Air passes through the nasal passages, which filter out many harmful particles and allergens. The mucous membranes in the nose also humidify the air and help produce heart-friendly nitric oxide.
Nose breathing also plays a role in your child's facial and jaw development: the tongue rests on the roof of the mouth (the palate) and becomes a kind of mold around which the developing upper jaw can form. With chronic mouth breathing, however, the tongue rests just behind the lower teeth, depriving the upper jaw of its normal support. This could result in the development of a poor bite (malocclusion).
To avoid this and other undesirable outcomes, you should have your child examined if you notice them breathing mostly through the mouth, particularly at rest. Since chronic mouth breathing usually occurs because of an anatomical obstruction making nose breathing more difficult, it's usually best to see a physician or an ear, nose and throat (ENT) specialist first for evaluation and treatment.
It's also a good idea to obtain an orthodontic evaluation of any effects on their bite development, such as the upper jaw growing too narrowly. If caught early enough, an orthodontist can correct this with a palatal expander, a device that exerts gradual outward pressure on the jaw and stimulating it to grow wider.
Another bite problem associated with chronic mouth breathing is misalignment of the jaws when closed. An orthodontist can address this with a set of removable plates worn in the mouth. As the jaws work the angled plates force the lower jaw forward, thus encouraging it to grow in the direction that best aligns with the upper jaw.
Any efforts to correct a child's breathing habits can pay great dividends in their overall health. It could likewise head off possible bite problems that can be both extensive and costly to treat in the future.
If you would like more information on promoting oral health in your child, please contact us or schedule an appointment for a consultation.