My Blog
Posts for: March, 2018
By Dental Horizons
March 28, 2018
Visiting the dentist for cleanings, checkups and needed dental work is one of the pillars of dental health, along with daily hygiene and a nutritious diet. But an estimated 50% of people have some form of anxiety about dental visits — and around 15% actually avoid care because of it.
If you feel nervous about dental visits, there are ways to reduce your anxiety. First and foremost is to find a compassionate provider you trust and feel comfortable around, who listens non-judgmentally to your concerns.
But that's only the beginning: depending on your degree of anxiety, you could require more help to relax through sedation medication. The drugs and methods used can induce various degrees of consciousness ranging from mild relaxation to more sleep-like states.
The most basic is oral sedation. Typically, this involves taking the medication by mouth about an hour before an appointment. You can take it by itself to increase relaxation or along with other forms of sedation (like inhaling nitrous oxide gas) or local anesthesia.
Beyond inhalation, a higher level of sedation involves injecting the medication into the blood stream through an intravenous (IV) drip. This induces a deeper "semi-awake" level of consciousness, but differs from general anesthesia, which places a patient into unconsciousness to block pain during a major procedure. With IV sedation you may still be able to respond to verbal commands or touch; and although you're monitored for vital signs you won't need medical assistance to maintain breathing and heart function.
With today's advanced sedation drugs and methods, we can control dosages to achieve just the right level of sedation, as well as reduce the amount of time the drug may affect you afterward in recovery. Many drugs also have an amnesiac effect so that you'll remember little if any about the procedure afterward.
Whether by mouth, inhalation or with an IV, sedation therapy can make a difference no matter what your level of anxiety. And if your dental visits continue to be comfortable and pleasant ones, you're more likely to receive the care you need to keep your teeth and gums healthy.
If you would like more information on sedation methods during dental care, please contact us or schedule an appointment for a consultation. You can also learn more about this topic by reading the Dear Doctor magazine article "IV Sedation in Dentistry."
By Dental Horizons
March 13, 2018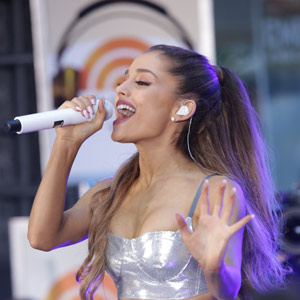 Via a recent Instagram post, pop diva Ariana Grande became the latest young celebrity to publicly acknowledge a dental milestone: having her wisdom teeth removed. The singer of hits such as "Break Free" and "Problem" posted an after-surgery picture of herself (wearing her signature cat-eye eyeliner), with a caption addressed to her teeth: "Peace out, final three wisdom teeth. It's been real."
With the post, Grande joined several other celebs (including Lily Allen, Paris Hilton and Emile Hirsch) who have shared their dental surgery experience with fans. Will "wisdom teeth removal" become a new trending topic on social media? We aren't sure — but we can explain a bit about the procedure, and why many younger adults may need it.
Technically called the "third molars," wisdom teeth usually begin to emerge from the gums between the ages of 17 and 25 — presumably, around the same time that a certain amount of wisdom emerges. Most people have four of these big molars, which are located all the way in the back of the mouth, on the left and right sides of the upper and lower jaws.
But when wisdom teeth begin to appear, there's often a problem: Many people don't have enough space in their jaws to accommodate them. When these molars lack sufficient space to fully erupt (emerge), they are said to be "impacted." Impacted teeth can cause a number of serious problems: These may include pain, an increased potential for bacterial infections, periodontal disease, and even the formation of cysts (pockets of infection below the gum line), which can eventually lead to tooth and bone loss.
In most cases, the best treatment for impacted wisdom teeth is extraction (removal) of the problem teeth. Wisdom tooth extraction is a routine, in-office procedure that is usually performed under local anesthesia or "conscious sedation," a type of anesthesia where the patient remains conscious (able to breathe normally and respond to stimuli), but is free from any pain or distress. Anti-anxiety medications may also be given, especially for those who are apprehensive about dental procedures.
So if you find you need your wisdom teeth extracted, don't be afraid to "Break Free" like Ariana Grande did; whether you post the results on social media is entirely up to you. If you would like more information about wisdom tooth extraction, please call our office to schedule a consultation. You can learn more in the Dear Doctor magazine articles "Wisdom Teeth" and "Removing Wisdom Teeth."